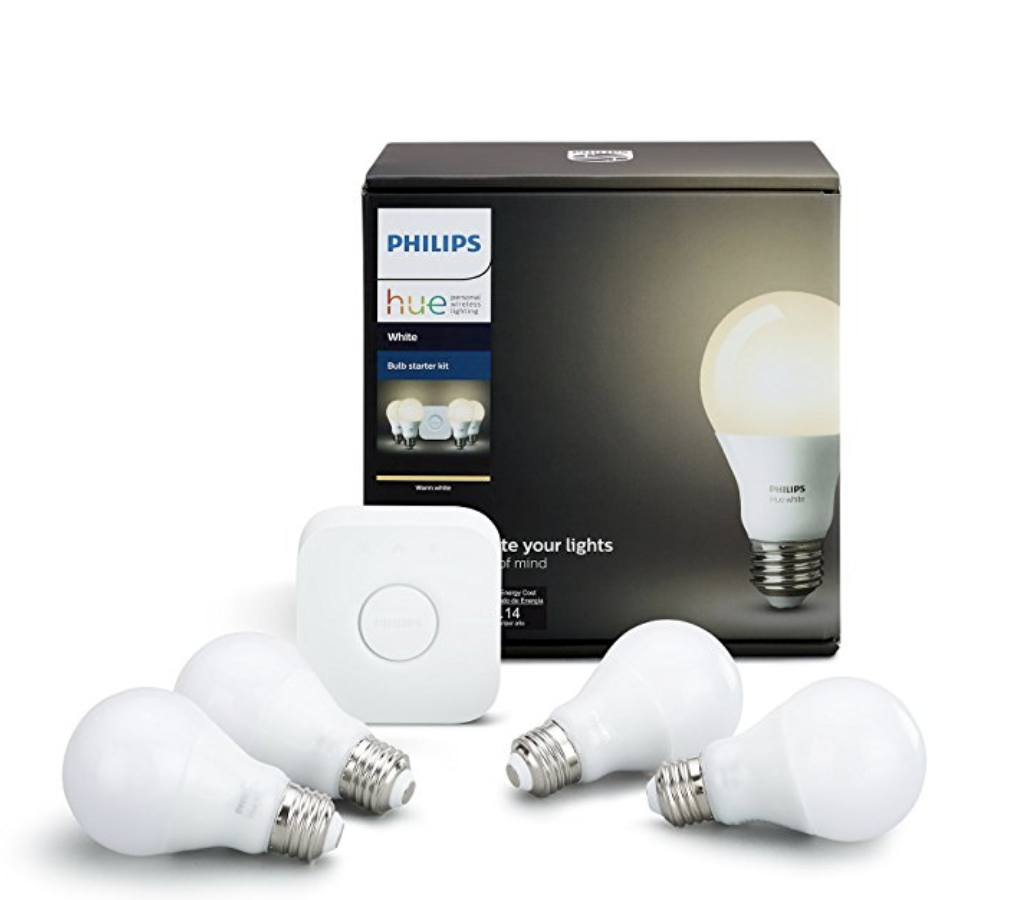 The backstory
Since the cabin that we list on airbnb is in the middle of nowhere, or at least feels like it, it's pure darkness. I live two hours away from the cabin so it's difficult to just leave the lights on for guests who are arriving after dark.
I needed a light option that could be controlled remotely through my smartphone. I read some posts online and decided to go to a Big Box retailer to talk to someone who knew what they were talking about and ask some questions In Real Life.
Ilumi…Spoiler Alert – this one didn't work for my needs so if you're pressed for time skip ahead to Philip's Hue
The person who helped me suggested I get the Ilumi Flood Light  which is specifically designed for outdoors.
Although I really wanted the Philiips Hue system because I hoped to expand to indoors, I took his advice. I was sold on the outdoor specific-ones since the temperatures in the mountains drop really low.
When I read the packaging I saw that it said it could be controlled via a smartphone, but it didn't specify whether the smartphone needed to be on the same wireless network in the same house as the light.  Since  I plan to control these lights from home, it will always be a different wireless network from the cabin.
I asked if that was possible. The person who was helping me said, "Yes, of course this is possible."  I read a little more and still didn't see this specification on the packaging.
I asked him again to be sure. "That is the whole point of these lights, miss," he said with a smirk.
I felt like he was talking down to me. Was it the way he said it or the way I interpreted it? But it sounded like "girls don't know much about this stuff."  I felt the need to throw into the conversation that I "had my degree in Computer Science," and did understand technology somewhat.
So I bought the lights, tested them out at home, and they worked perfectly! I love them. You can change the colors, the brightness and on/off right from your phone.
I drove to the cabin and installed them there and drove back home. Yes four hours round trip!  At home, I tried to control them remotely. Guess what? They do not work that way!  The lights have to be on the same wireless network within the home that you have the lights. 
If you want lights that you can control from your smartphone inside your own home then I recommend, but for my situation they do not meet my needs.
Philip's Hue – the ones that worked!
After returning the Ilumi, I bought the starter pack of the Philiips Hue system.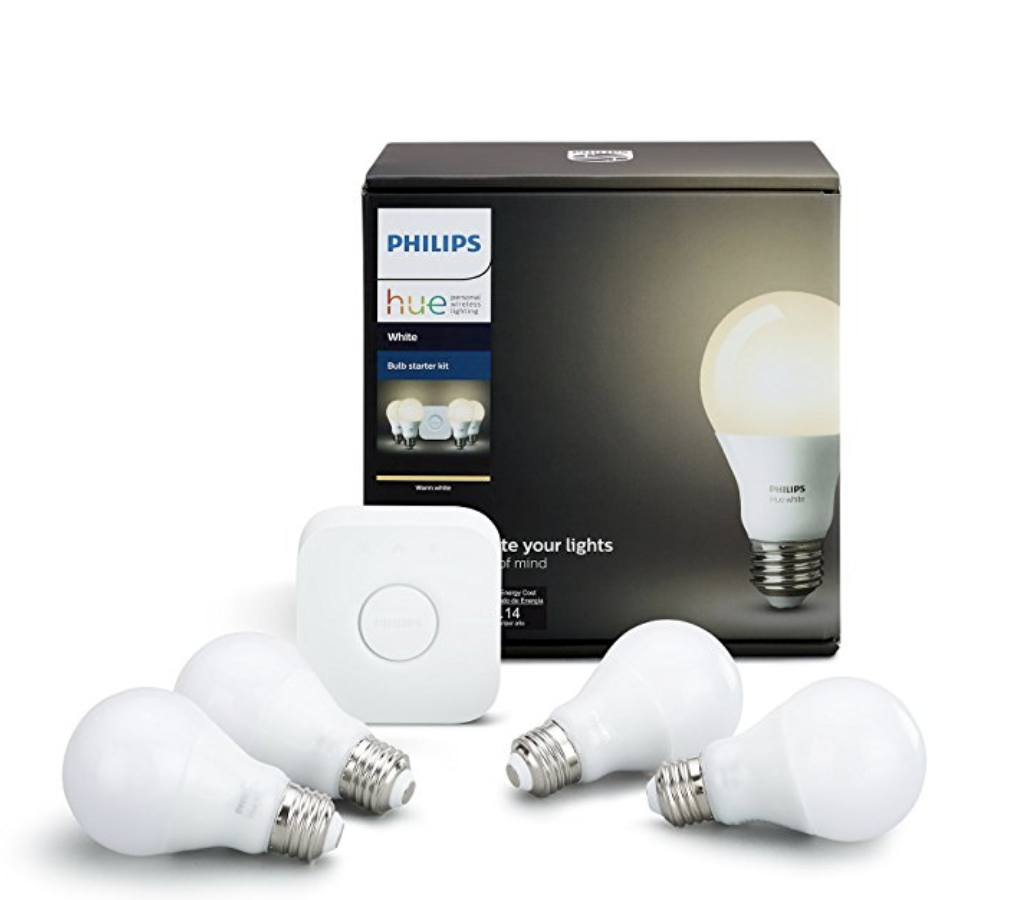 This pack has 4 white bulbs and the bridge. You can connect up to 50 bulbs to the hub.
I found it Easy/intuitive to install. Just make sure that you reply "yes" when they prompt you to update their software or you may not be able to control remotely.
Once you install and download the Hue app it's easy to control lights via your phone from any wireless (not just the one in the house)
Philip's provides lots of choices.  There's cool ones such as the Light Strip to add some fun to your lighting
Our first guest who arrived with the lights on was thrilled he didn't have to fumble in the dark in an unknown place.
He commented: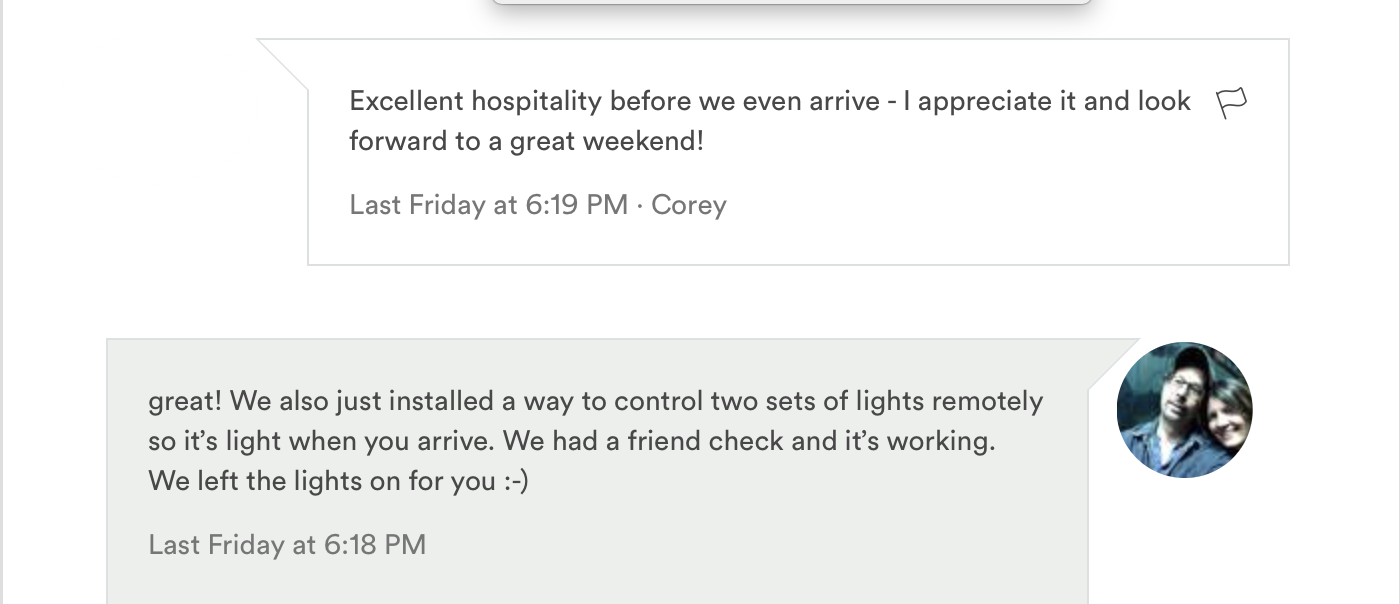 I'll keep it bright for you.